Diane Creech has been a Canadian fixture in the international dressage arena for decades. She helped Team Canada earn a silver medal at the 2007 Pan Am Games and was the reserve rider for the 2012 Olympic Games in London.
She is also a breast cancer survivor.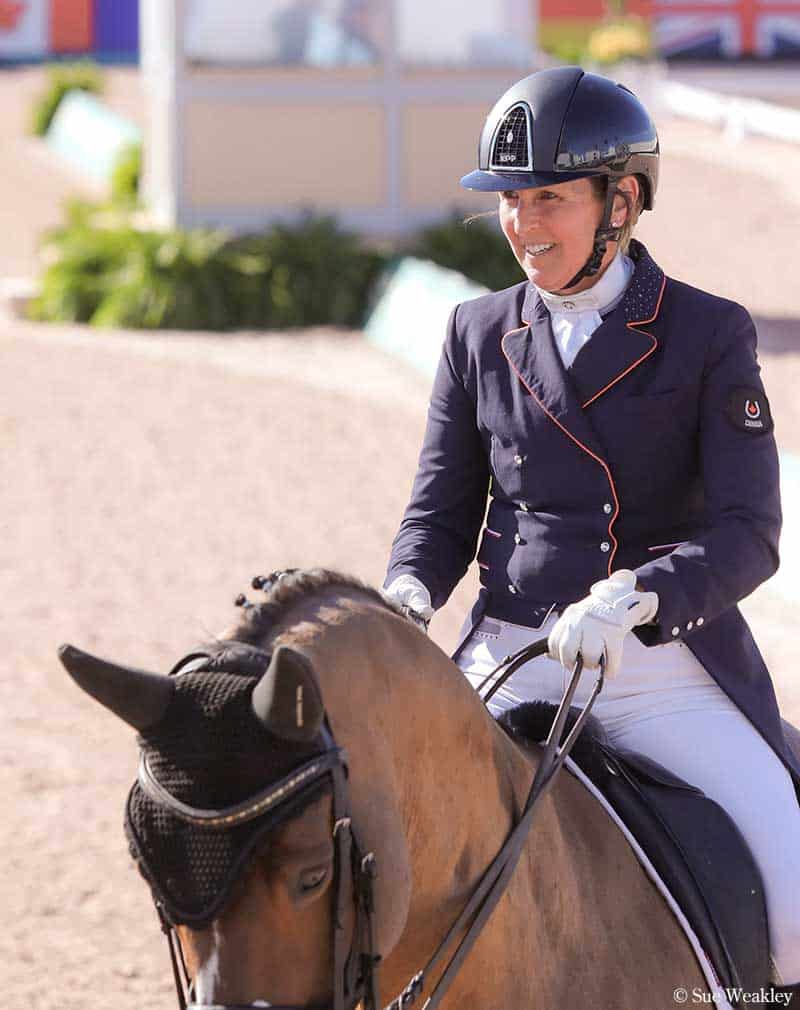 "I was 44 when I was diagnosed and we had no cancer history in the family, nothing," said the 59-year-old high-performance dressage rider from Caistor Centre, Ontario. "It was such a shock. I don't smoke, I don't drink. I exercise. I mean, where is this coming from?
"I found a lump and I was hemming and hawing and then I did go to the doctor and they reacted very quickly," she remembered. "They sent me right away to biopsy and it didn't take long until I was diagnosed. I had Stage 2 B breast cancer.
"I had to go to surgery and have a mastectomy. I'm laying there and I'm like, I really don't want this. I really don't want my breast taken off, but I had no other choice. Then, even once that was done, I had chemo and radiation. And then, your hair is starting to grow back and anytime you have a pain anywhere, you think it's back. You have to learn to deal with that fear."
With two young children, Diane had to also come to terms with the emotions of realizing how easily she could die.
"You always wonder, am I going see them grow up? It's a very scary phase that you have to go through," she said.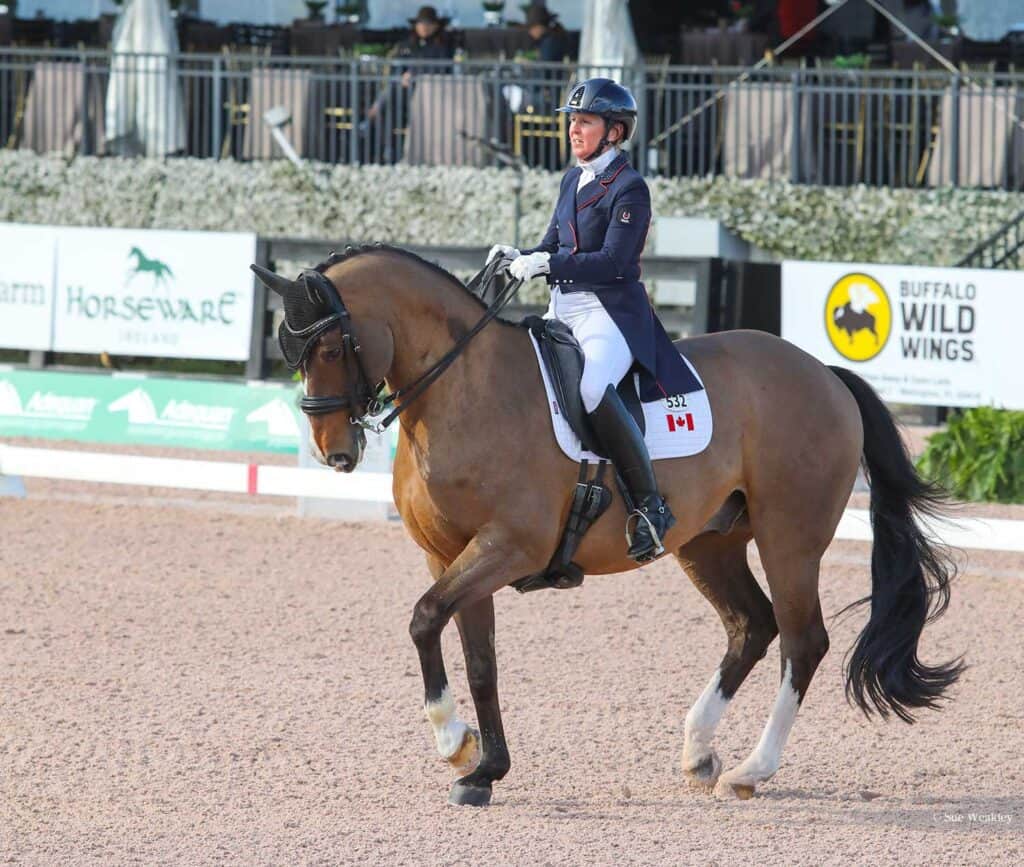 Horses Were the Best Therapy
She credits support from family and friends with keeping her going, but what kept her grounded throughout the process were her horses.
"You need to find something that you can lean on a bit," she said. "And for me, it was the horses; that was my constant thing."
She went to the barn as often as she could and, even though there were times when she couldn't work the horses, she would mount up and ride at least one.
"Connecting with the horses is what got me through it. I am still so grateful for my sponsors for working with me. That's why horses and cancer are linked together for me, I couldn't have done it without them."
No Hair? They Don't Care
"That got me through my chemo and that got me through my radiation and having no hair," she said. "No hair? They don't care. Honestly, these animals, they're so smart and accepting. They knew I could barely get on and they knew they couldn't buck around. And that really kept me going."
Further connecting cancer to horses, Diane volunteered as a coach for Team Wright Moves for the 2022 Challenge of the America's Grand Prix Quadrille Team Challenge and her daughter, Vanessa Creech-Terauds, is one of the riders on the team.
"Doing any kind of fundraiser means the more money we can donate to research," she said. "If we can just help in any way to find a solution to one of the biggest problems that people die from, then we all win together. I think this kind of fundraiser brings it all together and connecting the horses and cancer is like one thing for me. They helped get me though."
Diane said that in Ontario she has two students she's been coaching since they were little girls and they have been a big part of her breast cancer fundraising.
"They've been doing the same breast cancer pink ribbon ride for years," she said. "Now they are women; they have families of their own and they still do it. We always support each other. It's a small community and not everybody has a lot of money to give, but everybody gives a little bit.
"And it's not just about the money. I think it's also about everybody getting together to support each other like what we are doing for the Challenge of the Americas. For me, it felt like my world had stopped and I was holding my breath; I couldn't have done it without the help of others.
"I've been lucky and so far so good. Once I got sick, I said to myself, 'I'm refusing to become a statistic. I am not doing that.' The thing is to try to get yourself to the point where you say, 'OK I have cancer, but it doesn't mean that cancer has me.'"