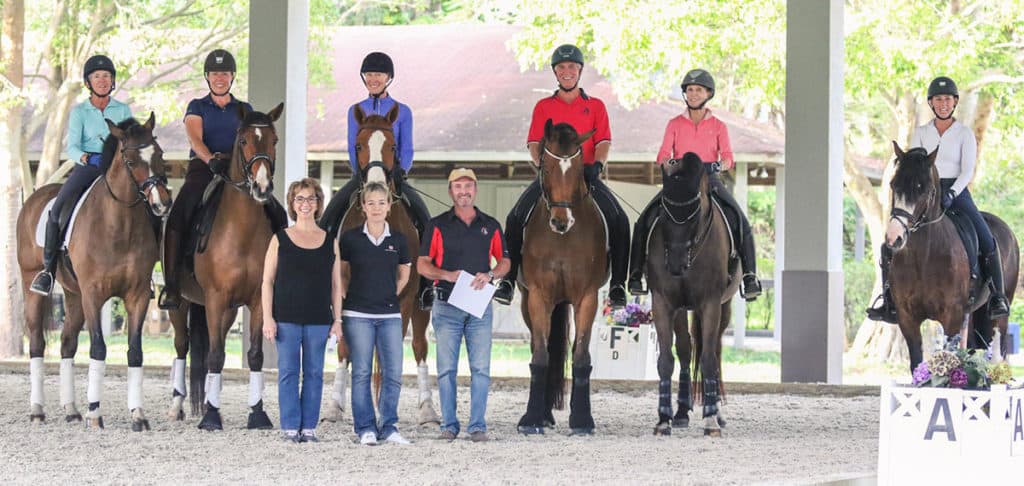 Team Purina's dressage riders, choreographer and coach are keen on capturing the win for the March 9 return of the Challenge of the Americas (COTA). Back after a year's hiatus, the 2018 COTA will feature five teams of top dressage riders competing in Grand Prix freestyle quadrilles set to music, all to raise funds for the Breast Cancer Research Foundation through their partner Play for P.I.N.K.
Team Purina, sponsored by Purina Animal Nutrition in conjunction with Red Barn Feed and Supply, is led by choreographer Terry Ciotti Gallo and coach Bill Warren. The riders practice their pattern at Betsy Juliano's Havensafe Farm in Wellington, Florida. Team members Charlotte Bredahl, Pamela Goodrich, Kimberly Herslow, Kasey Perry-Glass, Betsy Steiner and George Williams are laser-focused on claiming bragging rights by winning the most popular charity event of the 2018 South Florida show season.
This year's Challenge will be held at the Global Dressage Festival's International Arena at the Palm Beach International Equestrian Center in Wellington.
Freestyle choreographer Terry Ciotti Gallo, owner of Klassic Kur LLC, has been designing patterns and crafting the music for COTA since its inception. She has created freestyles for some of the biggest names in dressage including Steffen Peters, Laura Graves, Debbie McDonald, Adrienne Lyle, Guenter Seidel, Charlotte Bredahl and George Williams.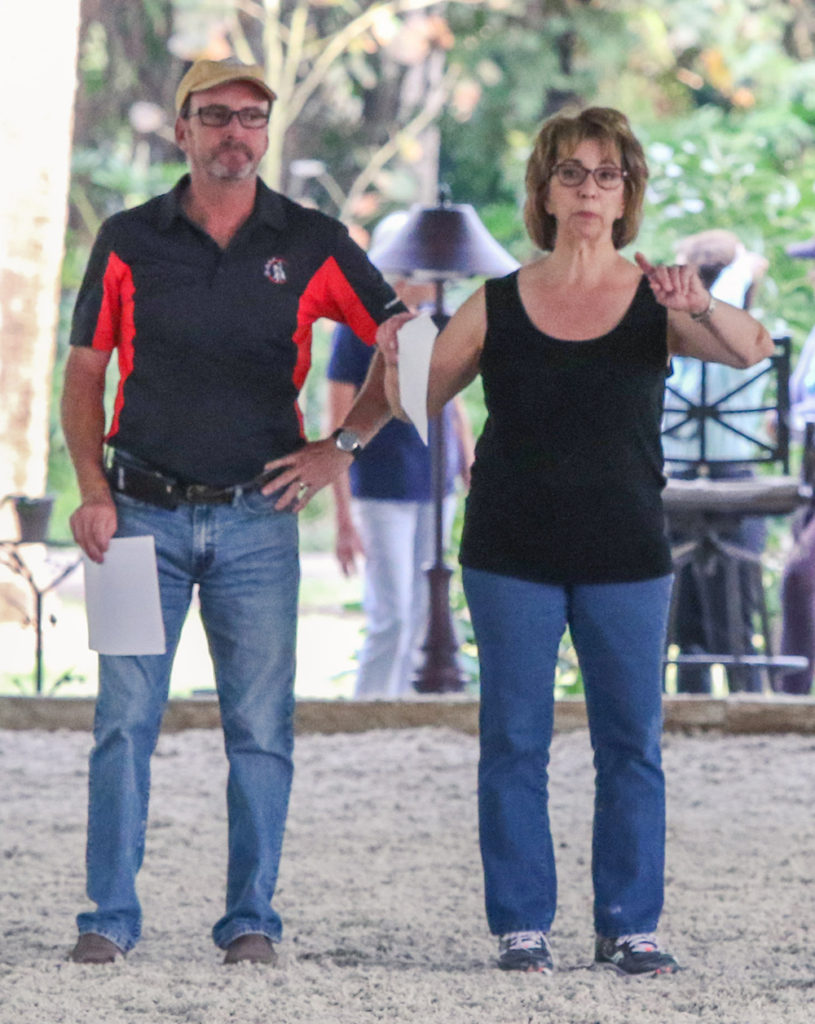 "I have been with this fundraiser since it started in 2002," she said. "It was a single pas de trois then, but every year it gets better and better because of the great leadership and imagination of founder Mary Ross. This year will be no exception. It is an honor for me to be part of the event, to work with all the volunteers – especially the riders who trailer in every week for practice – and to acknowledge our sponsor Purina, who has supported us for years."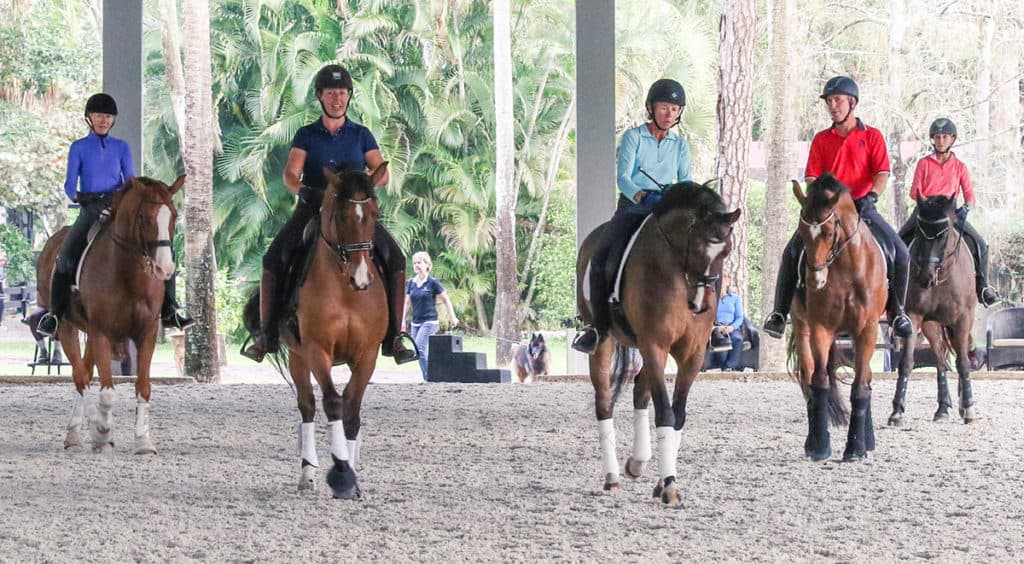 "All the horseman believe in Mary's efforts to help breast cancer research," said Shiela Conde, the South Florida Equine Specialist for Purina Animal Nutrition. "We really like being involved. Everyone is invested in the quality and commitment to the cause as well as the passion that goes into it and they all come together as a team."
She said the pre-party was created to thank the riders, support teams and horses for their dedication of time and talent. Purina donates food and beverages in a comfortable place to gather before the event as well as goodies for the horses and riders.

"The goal was to make all the horsemen and their horses feel appreciated," she said. "The energy before the competition is amazing and the Challenge of the Americas is an event that we are truly excited and happy to sponsor."