Two top Grand Prix dressage riders, Heather Blitz and Catherine Haddad Staller, have joined forces to create a pas de deux as the perfect way to begin the 2018 Challenge of the Americas (COTA).
As fans of the event that raises funds for the Breast Cancer Research Foundation through Play for P.I.N.K., both riders have been spectators for the past several years but this is the first time they have ridden in support of the Challenge.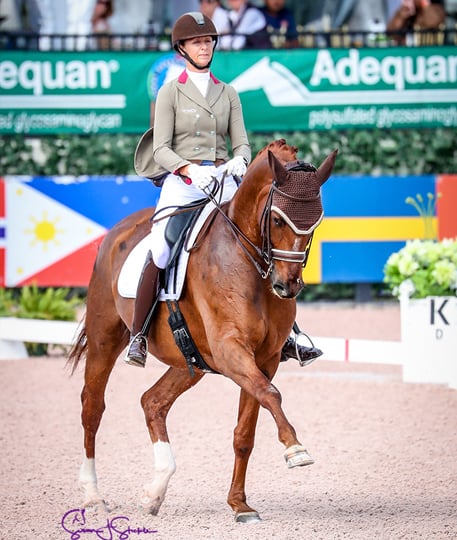 Blitz will be riding Ripline, a 10-year-old Danish Warmblood stallion, owned and bred by Richard Freeman of Oak Hill Ranch. The duo wowed the judges at the 2017 Dressage at Devon in the Intermediaire I Freestyle with a score of 71.625 percent and they claimed blue ribbons in both the Intermediate A and the Intermediate B at the Tryon, North Carolina, CDI3* in September.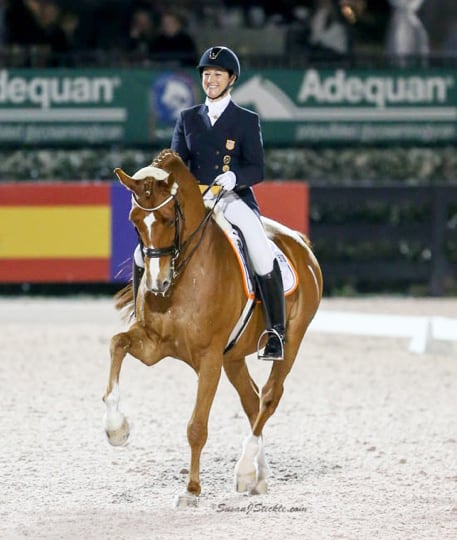 Haddad Staller will be aboard Remarkable, a 12-year-old Hanoverian gelding by Royal Blend. Remarkable was the 2016 USDF Adult Amateur Champion at Prix St. Georges and Intermediaire I with his rider, Barbie Ashplundh.
Haddad Staller is happy to support a cause about which she is so passionate.
"Cancer research in general and, breast cancer research in particular, are areas of intense interest for me," she said. "It's a worthy cause and I will make whatever small contribution I can to raise awareness and money for research!"
Blitz agreed. "The prevalence of breast cancer in our population is astounding and devastating," she said. "Being a part of the effort to reduce that feels good!"
Haddad Staller is dedicating her ride to her beloved cousin, Rima Haddad, who died from breast cancer in 2015. "Rima was an elegant, beautiful and very kind soul," she said. "I miss her."
She believes that the common thread that knits those who support a cause is a welcome force in the world. "Everyone agrees that breast cancer research needs support," she said. "Let's join forces on advancing our fundraising and awareness goals. Let's show the world what unity of purpose can do."