Long-time Challenge of the Americas (COTA) sponsor Bo Lofvander of Back on Track® believes in paying it forward.
Acutely aware of what breast cancer can do to a family after losing his sister-in-law to the disease at the age of 36, Lofvander believes in COTA's mission to raise funds for the Breast Cancer Research Foundation through Play for P.I.N.K.
"This can happen to anybody," he said. "Like many of us, I had a family member who had it; it started with breast cancer and it spread."
The opportunity to help the cause by sponsoring a competition team and donating Back on Track® saddle pads to all the riders involved in the March 9 event is what Lofvander calls a small donation in the fight against breast cancer.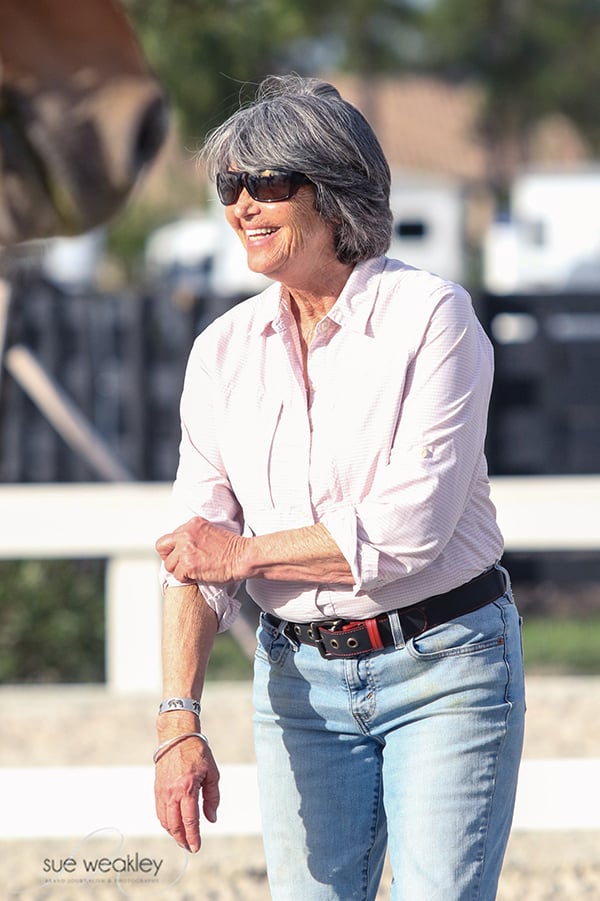 Team Back on Track choreographer Cynthia "Tigger" Montague also lost someone important to cancer – one of her best friends.
"She's in my mind when I'm working on choreography and I think, 'What would Cindy think of this?'," she said. Montague is also a COTA sponsor through BioStar, her holistic, whole food dog and horse supplement company, which also takes philanthropy seriously. "I really believe in giving back. To me, the Challenge is one of the most important events in the equestrian calendar.
"It is such a perfect harmony of companies," she continued. "I represent BioStar, a holistic, whole food company, and Back on Track is a holistic therapy company. What a great synergy when the choreographer works with a team that represents the best therapeutic horse, dog and people products in the industry."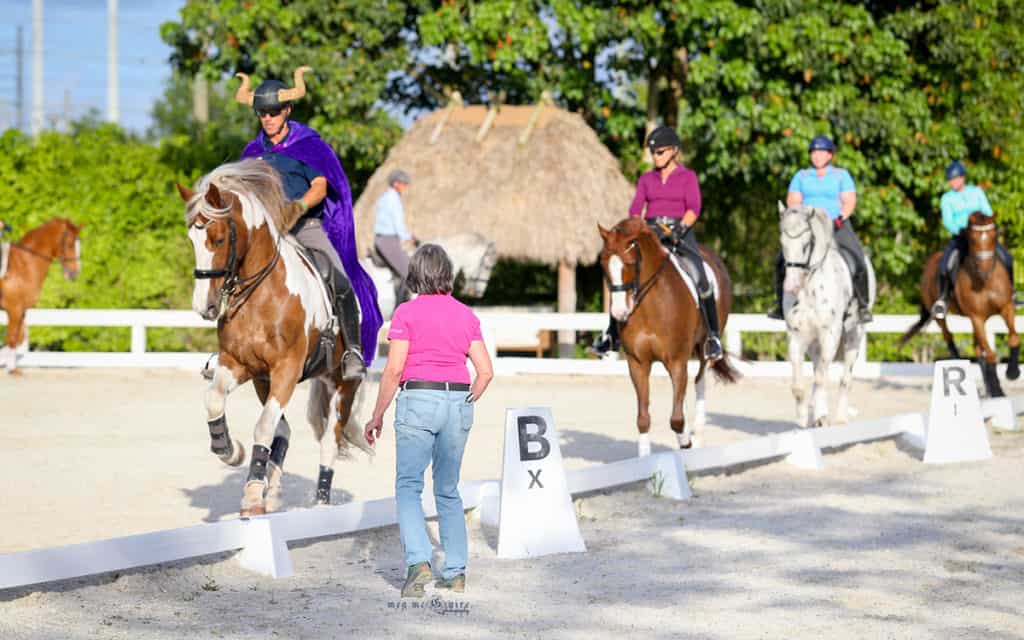 Montague's choreography for the team, along with her choice of music, tells a story. Team members Allison Kavey, Jim Koford. Nicole Levy, Sallie Spenard, Betsy Van Dyke and Noel Williams have been practicing the pattern to the powerful music Montague has chosen.
"The choreography interprets the music," she said. "It is not something I just thought up. It came from listening to the music."
In 2016, Team Back on Track was victorious in the Challenge of the Americas with Montague at the helm and Lofvander was there to watch. Unfortunately, he will be unable to attend the 2018 event and hopes the team repeats their success. More importantly, he hopes that spectators and participants donate to help cure breast cancer.
"It's a good feeling to give," he said. "If you are lucky enough to have a little bit of success, you can pay it forward."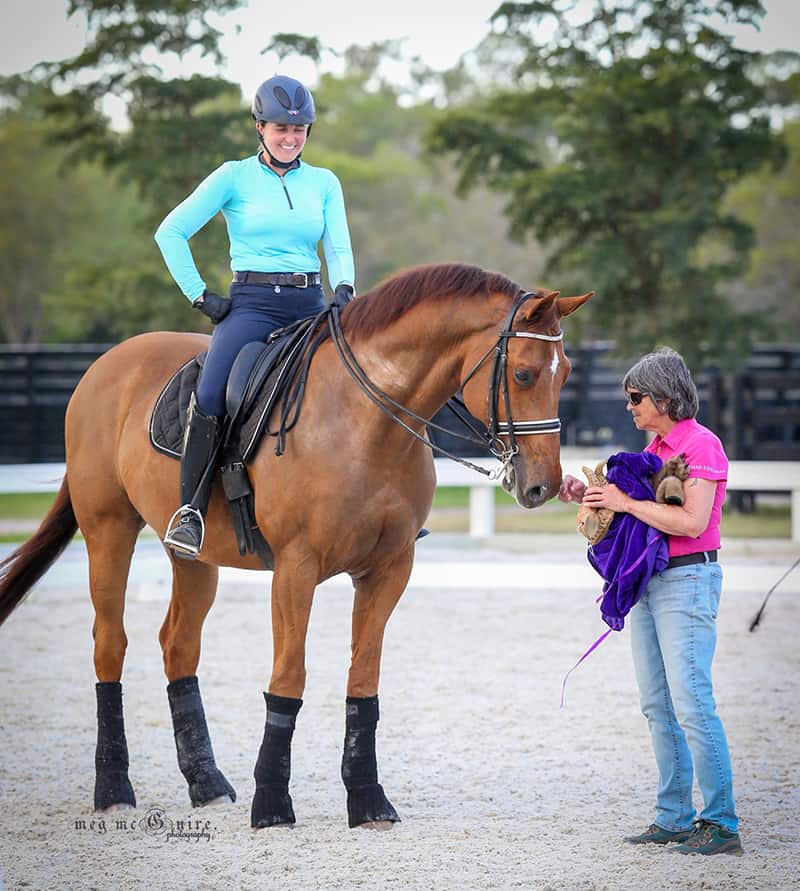 There are a variety of ways to get involved to help end breast cancer. You can purchase VIP tickets at challengeoftheamericas.com and General Admission tickets for $20 at the door for the Friday, March 9 event to be held at the Global Dressage Festival show grounds in Wellington, Florida.
Raffle tickets are available at the event and, for $10/ticket or $40/5 tickets, you may have a chance to win valuable prizes including a dressage saddle, a bridle, a girth, jewelry or an afternoon sailing on a 30-ft. sloop rigged sailboat on beautiful Biscayne Bay for you and three of your friends.
You can also watch the Challenge via livestream on Chronicle TV, at tv.coth.com. Vote for your favorite team and donate to our beneficiary, Play for P.I.N.K., via our voting app, Spectator Judging.